2018 TIDCA Display: Decoys and Carvings of Agustus A. Rogers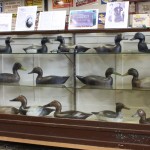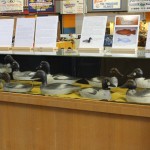 2018 TIDCA Contest
Broadbill decoy made before 1960, any maker or style
Canvasback decoy made before 1960, any maker or style
Teal decoy made before 1960, any species of teal and any maker or style
2017 TIDCA Display: Favorite Decoys – Collection of Preston Lowe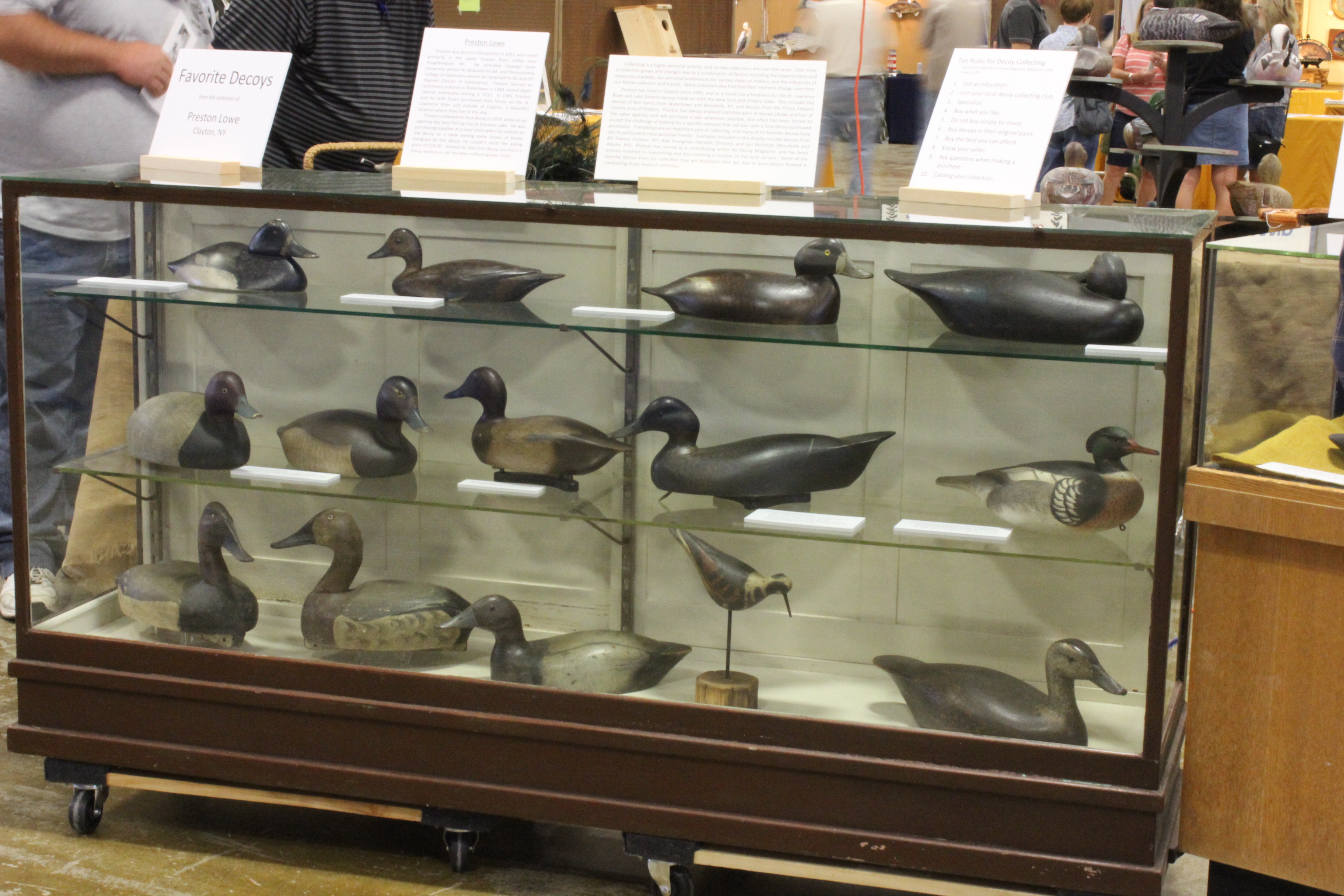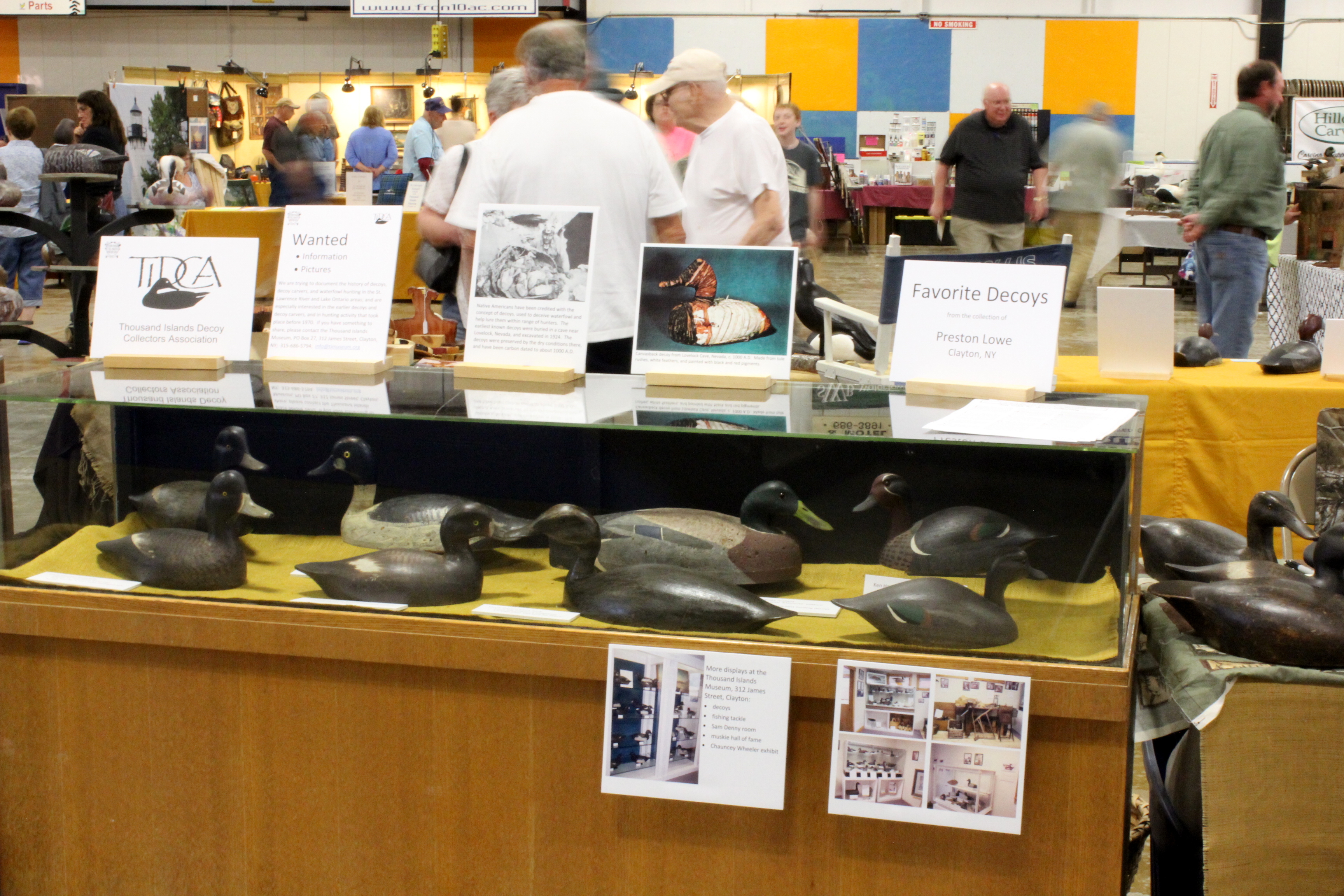 2017 TIDCA Contest
Goldeneye decoy made before 1960, any maker or style
Redhead decoy made before 1960, any maker or style
Merganser decoy made before 1960, any species of merganser and any maker or style
Photos from the 2017 TIDCA contest showing the first, second and third place winners plus some of the other entries in the goldeneye, merganser, and redhead categories.  The fourth photo shows Tim Sieger, who won first place in all three categories; congratulations Tim!  Tim's winning entries included a Squires rig red-breasted merganser, a Will Hall goldeneye, and a Markham rig redhead.
2016 TIDCA Display: Frank Coombs and the Alex Bay Longnecks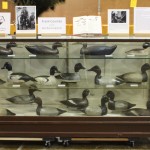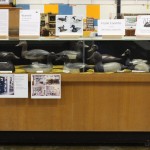 2016 TIDCA Contest
3 black ducks by 3 different makers
Broadbill from Lake Ontario or the St. Lawrence River
Puddle duck other than black duck from Lake Ontario or the St. Lawrence
Photos from the 2016 TIDCA contest: judges Joe Engers, Larry Lunman, and Dick Hollis shown at top left; and the first (blue), second (red), and third place (yellow) winners in each of the three contest categories: black duck category winners (top right); broadbill category winners (bottom left); and puddle duck category winners (bottom right).
2015 TIDCA Display: canvasback decoy from the Thousand Islands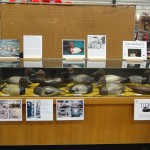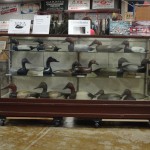 2015 TIDCA Contest
Factory decoy made before 1960
Upstate New York black duck made before 1960
Decoy from Prince Edward County, Ontario, made before 1960
2014 TIDCA Display: goldeneye decoys from the Thousand Islands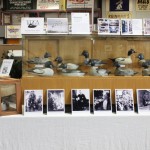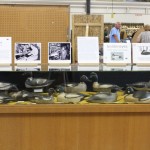 2014: TIDCA Contest:
Song bird carving, any maker or vintage
Lake Ontario/St. Lawrence River black duck by a Canadian carver made before 1960
Any puddle duck by Ken Harris, Watertown, Woodville, NY
2013 TIDCA Display:  lesser known carvers of the Thousand Islands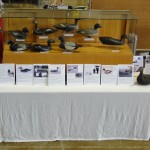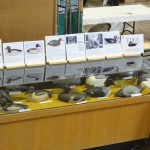 2013: TIDCA Contest:
Black duck by the Nichol family, Smiths Falls, Ontario
Lake Ontario/St. Lawrence River drake redhead or drake canvasback carved before 1960
Favorite wildlife carving or decoy; any species, vintage, or style
2009: decoys by the Nichol family, Smiths Falls, Ontario2008: decoys by the Stevens brothers, Weedsport
2007: decoys, carvings, and paintings by Leo McIntosh, Woodville and Adams Center
2006: decoys by Sam Denny, Clayton
2005: decoys by Chauncey Wheeler, Alexandria Bay
2004: goldeneye decoys from the Thousand Islands
2003: redhead decoys from the Thousand Islands
2002: canvasback decoys from the Thousand Islands
2001: broadbill decoys from the Thousand Islands