Clayton Decoy Show 2012 Contest Winners
2013 Exhibitors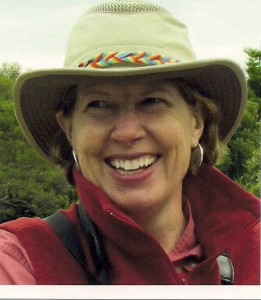 Sue deLearie Adair – Sue's artwork is inspired by her love of the natural world – close to her home and far afield. A birder for over twenty-five years, Sue is an avid naturalist who draws her inspiration and reference material directly from observations made in nature. Sue's work has been juried into a number of international exhibits including Birds in Art (Leigh Yawkey Woodson Art Museum) and Art and the Animal (Society of Animal Artists). Her work ha also been selected for publication in three of the Strokes of Genius best of drawing books.  She is a signature member of the Society of Animal Artists, Colored Pencil Society of America and Artists for Conservation.
2013 Exhibitors & Contest Entries


Exhibitors Application 2013
Art Knapp Memorial Best of Show Winners 1977-2012
2011 Decoy & Wildlife Art Show:  View Winners  |  View Carvers
Interested in a Traditional Shore Dinner?
Join us Friday, July 19th 2013 from 4:00 – 8:00 at Coyote Moon Vineyards.
 Price is $20.00 per dinner with all proceeds to benefit the T.I. Museum.
Additional details TBA.
2013 Event Dates:
Friday & Saturday
 July 19-20, 2013
Annual Decoy/Wildlife Art & Sporting Collectibles Show
Cerow Recreation Park Arena
Clayton, NY
Exhibit Hours:
Friday, July 19
        9:00 a.m. to 6:00 p.m.
Saturday, July20    9:00 a.m. to 6:00 p.m.
Admission: Adults:  $5 , Children Under 11: Free, Military with ID: Free
For the Benefit of Thousand Islands Museum
2013 Schedule –
Friday 1pm:   Auction by Chappy -  Decoy & Collectibles Auction
  – Preview before auction
Friday 12:00 pm: 
 Art Knapp Memorial Hunting Decoy Contest
Underwritten by Wellesley Island Building Supply
All decoys will be on display in the mezzanine until 3pm Friday.
Saturday 10:00 am:
 Ken Harris Gunning Rig Contest
Underwritten by Garlock Lumber & Hardware
Saturday 10:00 am:
 Pfc. Jack T. Sweet Memorial Gunning Pairs Contest
Underwritten by Coyote Moon Vineyards
Friday – Saturday until 4:00pm: Silent Auction
Best of Show Winners are on exhibit at the Thousand Islands Museum.  Plan to visit while you're here!
View The Previous Show Photo Gallery